They met on set of movies, they fell in love in life -6 modern couples Hollywood
Tags: couples, movies, Hollywood,celebrity, celebrities, news, live news, models
---
Who said that life does not copy the movie, that the best written scripts are for films and do not apply in our daily lives?
Who also claims that the work environment is not suitable for relations, complicates the situation and it is better not happen to you? That force does not seem to touch the stars of Hollywood who are not intimidated by such details, fine love affairs and romances created, many of which end up in life and relationships.
The movie sets have known great glories in this area. … Since the discovery of the camera, the scenery, the studios have evolved to match point, the meeting place where great loves created. In modern film history, who would forget the acquaintance between Angelina Jolie-Brad Pitt, which started on the set of Mr and Mrs Smith movie, which became a troubled but successful story? Or more recent example, the new couple of showbiz, Michael Fassbender and Alicia Vikander, who met on the film shooting, The Light between Oceans and made their first, long-awaited joint appearance at the Venice Festival, monopolizing lights and publicity.
The list is long according to harpers bazzar.com, however we include five tested, the ravages of time, couples and a new one, we hope to pass its crash tests and endure …
Daniel Craig- Rachel Weisz
They met in 2010 in the thriller Dream House shooting and was probably love at first sight, since Weisz splits from director Daren Aronofsky and succumbs to Craig. The couple married in 2011 in a closed ceremony and despite their joint appearances at events they maintain a low profile relationship.
Mila Kunis- Ashton Kutcher
They met in 1998 when both participated in the cast of " That 70's show " but it seems that the timming was not favorable. Then several years after it is true, in 2012, immediately after the separation of Kutcher with Demi Moore, they began to come out, and things got their good way. They formalized their relationship in 2014, when their first child was born and they married in 2015. The acquaintance (the second) started as recently Kunis revealed, as purely s.exual attraction but it seems it worked flawlessly, judging by the result ….
Eva Medes- Ryan Gosling
Couple of mystery, as their personal life is kept privately. What we do know is that they met in 2011, on the set of The place beyond the p.ines, have two children, in 2014 and 2016 and judging from a rare statement by Gosling, that she is the person who wants to be and is not looking nothing else, we are probably very good together …
Blake Lively- Ryan Reynolds
They met on the set of the movie Green Lantern, in 2010, but were couple in late 2011, when Reynolds broke up with Scarlett Johansson. They married in 2012 and since then they are together. Also belong to the category of those who protect their privacy, but is expressive in social media, where recently, Ryan Reynolds, wished, with a sweet message happy birthday in Lively …
Channing Tatum- Jena Dewan
They met at the Step Up shooting in 2006. There began to emerge immediately but rather the click was made. There were couple in 2008, married in 2009 and had their first child in 2013. Do not miss the opportunity to express the love that nourishes about each other in social media, more recent example of the message that staged the Dema -Tatum occasion the celebration of the father and who is grateful for every day that passes with him …
Michael Fassbender – Alicia Vikander
The couple met at the filming of The Light between Oceans, hid for some time from the spotlight and now that they feel ready started the first joint appearances. They are new couple, time will show, but we refer to them for two reasons. They belong to this category and are a beautiful couple in love …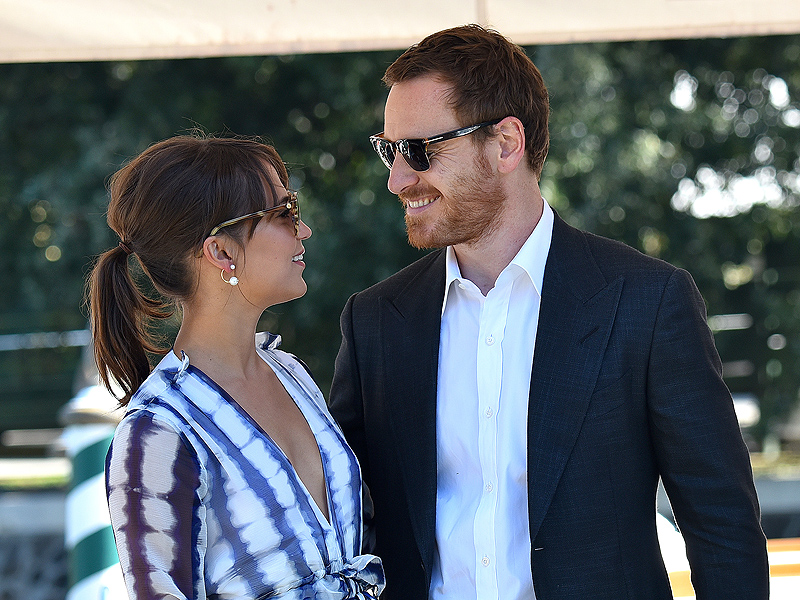 Tags: couples, movies, Hollywood,celebrity, celebrities, news, live news, models
---
CELEBRITY NEWS see also….
Gisele, Adriana Lima and Kendall Jenner: The highest paid models according to Forbes!
The Brazilian Gisele is still the queen of the catwalk as the Forbes highlighted her once again as the most high paid….read more
---
Tough times for Selena Gomez! – Why does she stop singing
An unpleasant news makes the internet round the last hours that wants Selena Gomez withdrawn from her artistic….read more
---
Cancer again for the family of Celine Dion
Difficult time for the famous singer who is reliving the same nightmare for the third time in a year….read more
---
Kendall Jenner poses and makes everyone crazy [photo]
The young model has been recently in the cover of the "Vogue", who boasts to each of the shooting poses…read more
---
Snapchat: Lea Michele makes waxing online with their followers
And after the canine tongue and flower crowns came the most beautiful phase of Snapchat we've seen so far….read more