This is the length that our skirts will have for season Autumn / Winter 2016-2017
Tags: clothes, fashion, fashion style, women clothing, fashion for men
---
From the perfectly feminine pencil to the most revealing in bodycon line or the more "serious" skirts in an envelope and romantic lace, the transparent and the applicators to the mini and revealing, the skirts are the ultimate fashion clothe pieces for the new season.
However the same question remains: What is the length that will have our skirts the new season and what would now love? You have just read below.
The length that we love for the new season in skirts, is "hiding" our feet to a degree since year length around and below the knee is the ultimate trend for the winter.
The tendency:
The voltage deified through the show almost every designer wants midi skirts and those generally reach below the knee to emerge as one of the strongest trends of the season!
The lines flatter the female silhouette and often stop above or below the knee. Skirts are above the knee flatter our line since the chest and feet show us farther, creating the illusion that we are taller
The look of the show house Herve Leger had more "warm" materials while the house Prabal Gurung stood the lace. Often the skirts below the knee are considered the options for daily appearances in the office after distracted by a walk and not leave them in plain sight but it is impressive and convenient.
The fuchsia above waist skirts of Altuzarra house reveal perfect Trento and the options presented in the show of brands Calvin Klein and Michael Kors were highly impressive.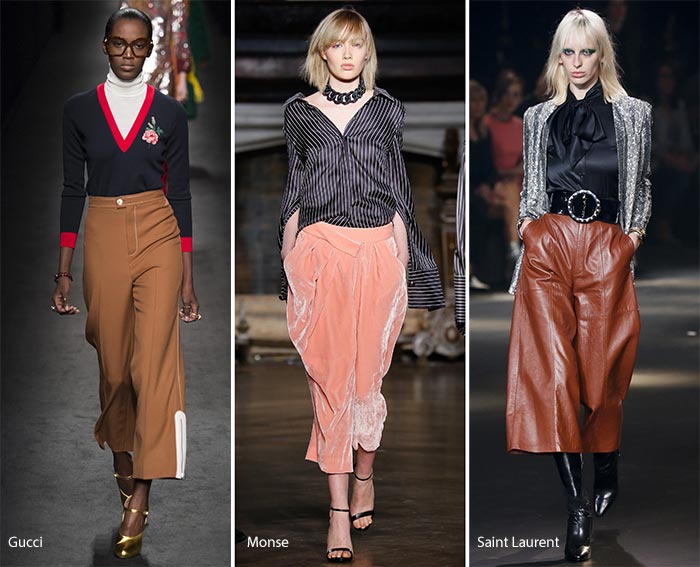 The skirt in your measures:
If you want to accentuate your curves then you have not only dare to choose print skirts with both short and long and asymmetrical that create interesting lines.
If your body type "fills" the lower part of your body adding you weight you just have to choose above waist loose skirts in A line that they will make more uniform result and you fit glove. And this year will find many above waist skirts that show off your femininity!
Tags: clothes, fashion, fashion style, women clothing, fashion for men
---
FASHION see also….
5 must clothes in your wardrobe in summer!
The nice thing about summer is this carefree style that you can have. Shorts, flat sandals and a white t-shirt is….read more
---
Jennifer Lopez & famous designer for a special collection!
It is not the first time that Jennifer Lopez takes action in fashion industry, but it is a very special time. The star….read more
---
These are the bags by Kendall & Kylie Jenner
As Kendall and Kylie Jenner advertised their collection, they are officially designers of handbags. The collection….read more
---
Fashionable and In Style Summer White Dresses (Images)
White dresses are one of the clothes worn especially in summer as it is appropriate not only for a cocktail party, but….read more
---
5 fashion tips to look stylish at all times of the day
If you want to show a modern, elegant and stylish in your every appearance, there are several fashion tips that can be….read more